Microsoft Office is a top choice among writers, businessmen and engineers to prepare documents, sheets, or presentations. MS Office requires a subscription to use its premium features which is quite a hassle if you are unfamiliar with it.
Do not be worry I will guide you step by step on how you can subscribe to Microsoft Office from Pakistan.
Microsoft Office offers multiple apps (Word, Excel, PowerPoint, and more) for desktop, mobile and web applications under personal and business plans.
In addition to the Office Apps Microsoft also offers 1 TB of cloud storage per person which is sufficient for an individual to store one's data.
Microsoft 365 Personal and Family Plan
Microsoft Offers Microsoft 365 Personal and Microsoft 365 Family which can be used for up to six family members.
Under 365 plans Microsoft offers Word, Excel, PowerPoint, OneNote, Outlook and 1TB OneDrive storage per person.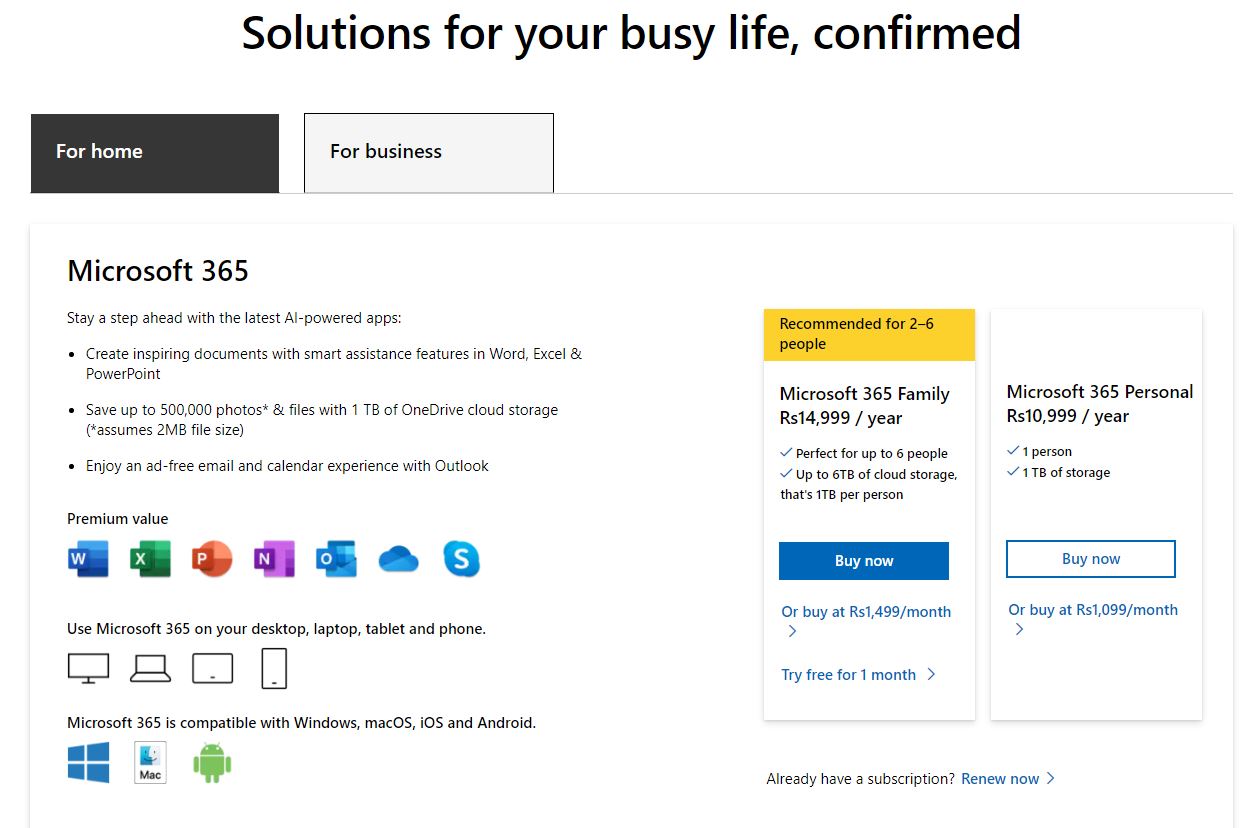 One can use Microsoft Office apps on Up-to five devices at a time. For instance, I am using MS Word on Windows 10 to write this article. Later, I will proofread this document on my Apple iPad. Moreover, I can also view it on my Mobile Device. To sum up, I am signed in on three devices to use Microsoft Office apps. Even though I can use Office Apps on two more devices.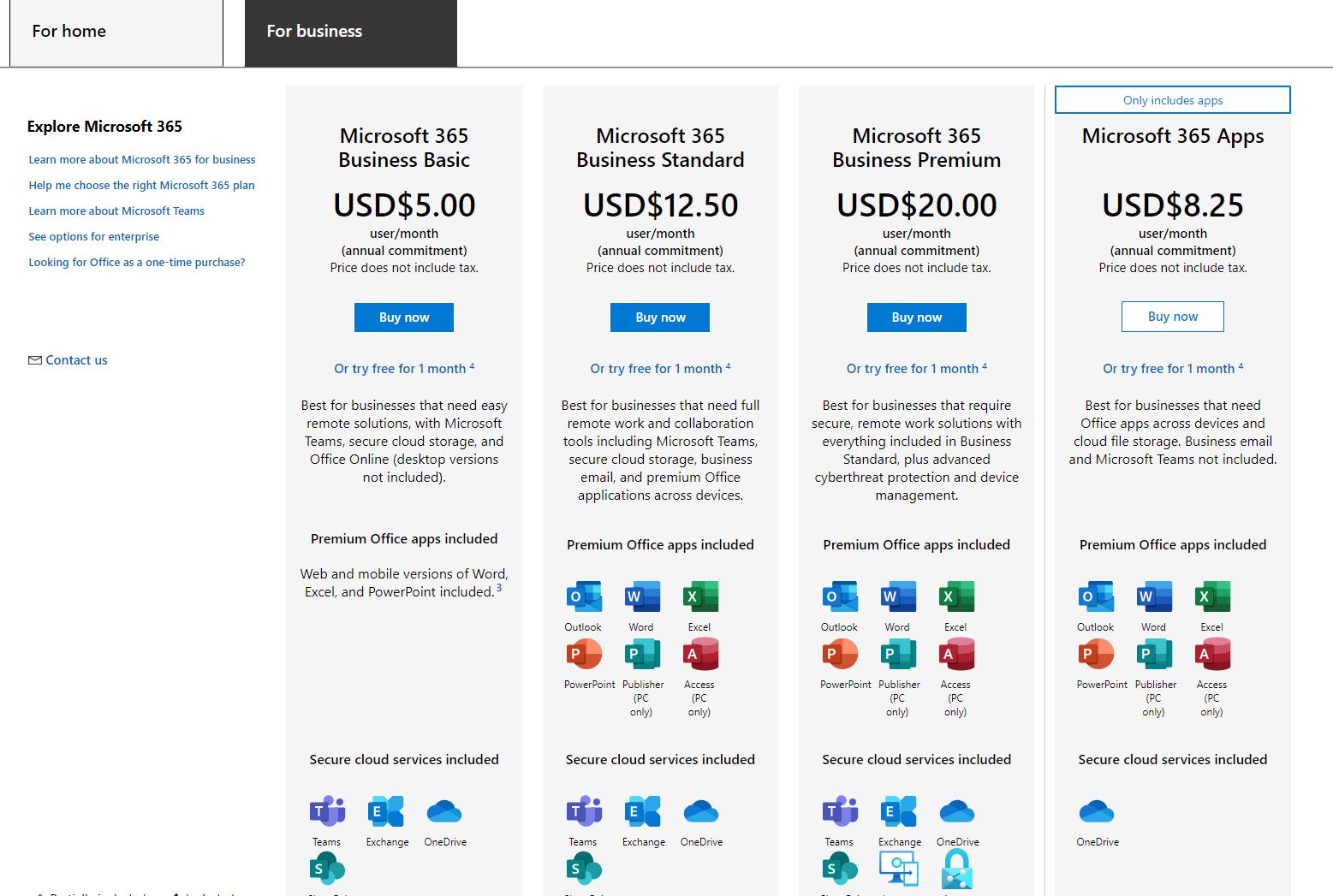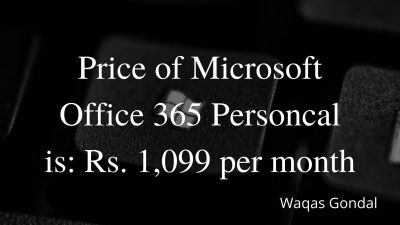 Price Of Microsoft 365 Personal
The price of Microsoft Office is $7 per month or $70 per year which include above-mentioned apps and 1TB storage for a single account.
The Price of Microsoft Office 365 Personal in Pakistani Rupees is:
Rs. 1,099 per month or Rs. 10,999 per year.
Price Of Microsoft 365 Family
The price of Microsoft Office is $10 per month or $100 per year which include the above-mentioned apps and 1TB storage for a family.
The Price of Microsoft Office 365 Family in Pakistani Rupees is:
Rs. 1,499 per month or Rs. 14,999 per year.
A family can have two to six members. Feel free the data will not be shared among family members. Each of the family members will have their own 1TB storage capacity, apps, and features.
Requirements To Buy Microsoft Office
There are three requirements to subscribe to Microsoft Office 365 Plan.
Microsoft Office Account
A valid Debit or Credit Card
Amount to Subscribe to the package
Sign-In To Microsoft Account
Most probably you will already have had an account. If not, you can simply create at Microsoft website by entering a valid email address.
Login to your Microsoft account and then navigate to the Microsoft 365 menu. Then click on for Home and then navigate to buy.
Choose your Package like Microsoft 365 Personal or Microsoft 365 Family. By default, it will choose the annual plan to offer you some discount. In my opinion, if you are just checking it out then subscribe to a monthly plan. If you like the product later switch to the annual plan.
How To Make A Payment?
Unfortunately, in Pakistan, most people are reluctant to open a bank account. Therefore, all the economy is undocumented and only a few of us have a VISA or MasterCard to buy things online or pay digitally. However, the trend is changing rapidly. As people are being educated and getting to know the benefits of banking more and more people are opening bank account.
To pay for Microsoft office a valid debit or credit card will be required. Make sure your card is either Visa or MasterCard because some local or regional card will not be accepted. I.e., Pay Pak.
Once I had a UnionPay Debit Card, unfortunately, it was not accepted; however, you can try it.
Note: You should enter the full name mentioned on the card and it should not be expired and must have the minimum balance.
Your transaction may be declined due to lack of funds, even bank charges to approve the transaction. Therefore, you just need to maintain more balance than required to pay on time.
How To Buy Microsoft Office From Google Play Store?
This is the point where the tricky part begins. First, I want to clarify that Google is an independent company that owns and maintains Google Apps including Google Play Store. For any Application which is listed on Google Play Store, you can buy or subscribe to the service and pay to the respective company through a central medium like Google.
What is the Price of Microsoft Office on Google Play Store?
The price of the Microsoft Office 365 Personal Plan on Google Play Store is 630 Pakistani Rupees only.
To buy Microsoft Office from Play Store You need to download Microsoft Office or any other application which you want to use like Word, Excel etc.
Navigate to subscription, click on Microsoft 365 Personal review the mentioned apps and features. Then touch or click on proceed. Further click on checkout, it will request your permission to deduct 630 rupees from your added debit or credit card. Otherwise, it will pop up a window and request a payment method.
The price of MS Office is less in Google Play Store. In 2018, Google map products prices according to the currency value. At that time the price of One USD was 100 rupees. Therefore, the price of MS Office was $7 x 100 = 630. However, the price of Pakistani currency has devalued quite a lot. So the current price of the plan on the Microsoft website is $7 x 157 = 1,099 rupees.
In the coming months, the price of Microsoft Office 365 will be updated. Till then subscribe to the plan and enjoy a handsome discount.
Please remember that next time by the end of the month you will be charged for the same amount from your respective Microsoft or Google Play Store.
Conclusion
Microsoft Office 365 offers great value to the money. By subscribing to the personal plan, you will get access to Microsoft Word, Excel, PowerPoint, and OneNote. Moreover, you will get 1TB of storage plan which you can use to store your important documents, photos, and files.
That is all for this article.
This is how you can subscribe to the Microsoft Office Plan.
If you like this article, please share it with your friends and family for their knowledge and let them increase their productivity through Microsoft Office products.
Do you still have any question or facing problem, feel free to ask me in the comment section?
I have a few questions for you.
What is your experience of subscribing to MS Office Online?
Is this article informative?
Please leave a comment and let me know your opinion.
Thank you.
Stay Blessed.