This year Apple released iPhone 12 which comes in four variants. iPhone 12 and iPhone SE (2nd Generation) can fulfil all the needs of all the users. iPhone 12 Mini is a great phone for middle class users who want to experience latest technology with latest features at affordable price.
Screen Size
iPhone 12 Mini comes with 5.4″ OLED Display screen. It is the Super Retina XDR display (Behold OLED). According to Apple it is the best smartphone display ever build.
5G Support
This year Apple did justice to all the models. Low end phone like iPhone 12 Mini and High-end Phone like 12 Pro Max, all of them support 5 G connectivity. This is the latest generation of network. Most importantly, robots use this 5G connectivity to communicate with other peers.
A14 Bionic Chip
Like other latest generation phones, iPhone 12 Mini also uses A14 bionic chip which is built on 5 nm (nanometre) technology. A14 is the smartest chip ever in the smart phone.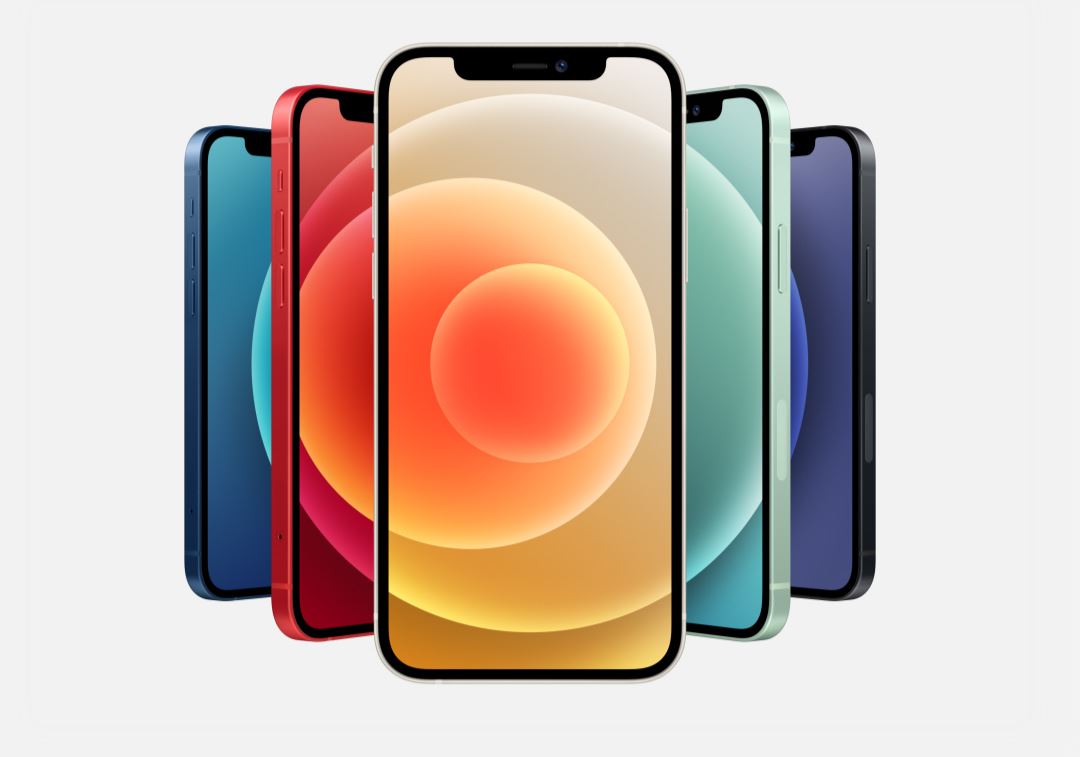 Camera
Apple iPhone 12 Mini comes with Dual‑camera system which can capture great images even in low light.
This phone has dual lenses the Wide and Ultra-Wide cameras which supports Night mode. In addition to that, this phone camera can also record dolly vision.
Portrait Mode
Like previous models, this phone offers Portrait mode which also offers six creative lighting effects.
Video Recording
iPhones are well known for their great quality video. This phone also supports, and you can record 4K HDR video with Dolby Vision.
Front Camera
iPhone 12 Mini have a great front camera which can record good quality selfies and videos. Interestingly, Night Mode is also available in front camera. In addition to night mode this phone also offers Deep Fusion, Smart HDR 3, Dolby Vision recording, and more.
MagSafe accessories
Yes, this is the latest invention of Apple. You can stack some of the necessity behind your phone, so you won't have to carry your wallet. It is very handy to putt credit card in this case.
Battery Charging
Apple iPhone 12 Mini is a Turbo chargeable which uses magnets to automatically align itself on the charger.
Unfortunately, iPhone 12 Mini do not have a power adopter in box. So, you have to buy on your own.
Price of iPhone 12 Mini
The price of iPhone 12 Mini varies region to regions. For instance, in Pakistan you have to pay custom duty to register your phone in PTA. Otherwise your phone will be stop working after 60 days.
US Dollars
iPhone 12 Mini is $699 available in United States.
The price of iPhone 12 Mini in US is $6,99 for 64 GB variant: $749 for 128 GB and $849 for 256 GB model.
Pakistan
The price of iPhone 12 Mini vary according to the currency devaluation. Currently, the single US dollar is at 160 Rupees. So, the price of iPhone 12 Mini is 112,000. (Non-PTA Approved)
Talking about tax so there will be around thirty thousand rupees tax on this phone. So that PTA approved phone would be around 140,000.
Note: This price is the base model of iPhone 12 Mini 64 GB.
UAE (United Arab Emrits)
The price of iPhone 12 Mini in UAE is 2,999 AED for 64 GB variant: 3,209 AED for 128 GB and 3,629 AED for 256 GB model
Conclusion
If you are looking for a latest smart phone with latest features, good photo quality then this is the great phone. It offers an awesome OLED display screen, 5G connectivity in just $699. Some people complains that it has a shorter battery life. In my opinion, in this price range it is a great phone.
If you have any question in mind; feel free to ask in comment section.
Hopefully you like this article then please Share it with your friends
Thank you for reading this article.