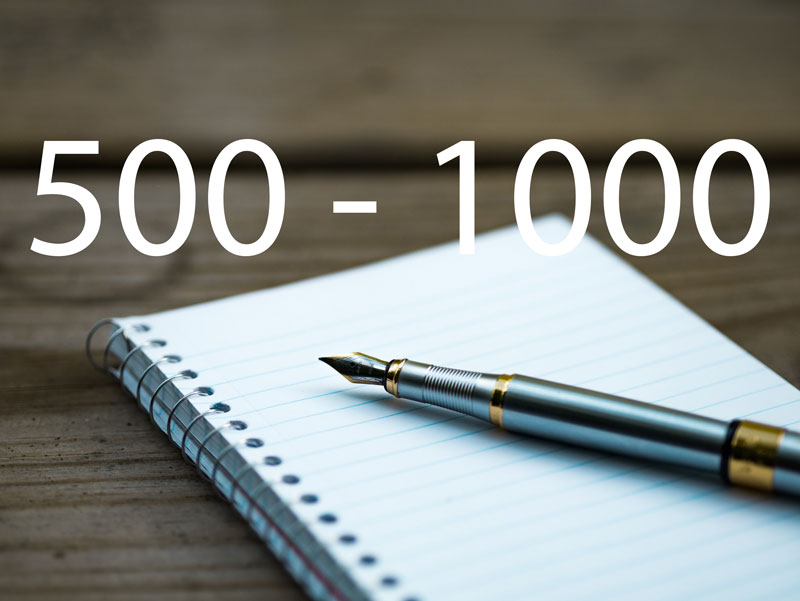 There is no hard and fast rule to write a specific length of the article for your blog. But, one should follow a few rules while composing for a blog.
Shorter articles are considered less informative, while longer articles are deemed tedious and time-consuming. Therefore, one should follow a moderate approach to write articles.
Back in the 2000s, people write articles about thousands of words. On that time, people have much time to waste on a single article. But, nowadays, the trend has changed. There is massive information available over the Internet. In case one article is dull, lengthy are less informative; one can easily choose another item to get his head around.
According to Google, articles shorter than 250 words are considered boring, less informative which have a terrible impact on Search Engine Ranking. Therefore, the article should contain at least 250 words.
An article in the range of 500 to 1,000 words are considered best. A reader can read in five minutes, and the writer can say whatever he wants.
However, there is an exception for use cases, case studies or user guides. These sorts of articles must contain every bit of information a reader may need while performing the practical task. Therefore, these sorts of articles mostly comprise around 2,500 to 3,000 words.
To conclude, it is the 21st century; everybody has access to fast Internet. The time is so precious, and a blog writer should not waste others time and energy. He should directly focus on the topic. He should try to write to-the-point.