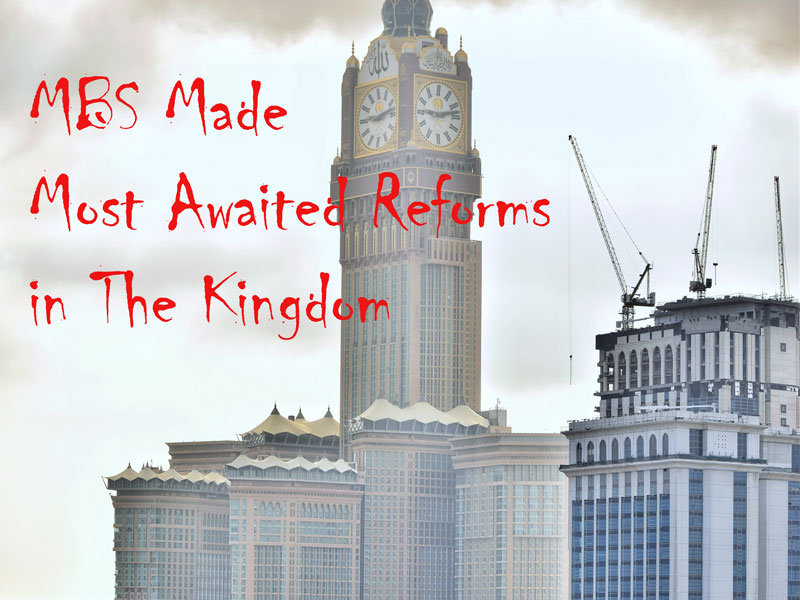 Finally, Prince Muhammad Bin Salman (MBS) is on the way to modernise the Kingdom. He allows women to drive, lift the ban on travel for women and dismantle the religious police.
After World-War I, the succession for the Arabian empire began. An influential family Al-Saud successfully created a government. In the 1960s, the first time in history, the emperor made a plan to shift the economy from petrochemical state to establish other industries. Therefore, the King made planned to establish Economic Corridors; later on other plans were also made by emperors but, none of them successfully implemented.
The wise king, Muhammad Bin Salman, is going to take good care of Kingdom Saudi Arabia. It is the 21st century, to run the state effectively, the king will bring many more reforms in the upcoming years.
A few months back, a Bangkok journalist reported a case of a girl Rahfa (her story can be seen here). She is one of the millions who, fortunately, succeeded with the help of a journalist. There are millions of girls who are looking for someone to rescue them on the ground of humanitarian grounds. However, it is very optimistic that MBS is reforming the state.
The MBS is a man with broad imagination and horizon. He promised to complete a dream city, namely NEOM. The fuel will not be burned to full fill the energy needs; solar and wind power plants will be established. The new city is going to be a hub of tourism. On the other hand, will the government shift capital from Riyadh to NEOM?
To encapsulate, these reforms will also help to strengthen the ties with the west. By keeping them aside, there is no peace in the region, since 9/11. Either the King succeeds or not, the time will tell.